Kirsty Wales Massage Therapies
Terms and Conditions
Privacy Policy
Cookie Policy
Terms and Conditions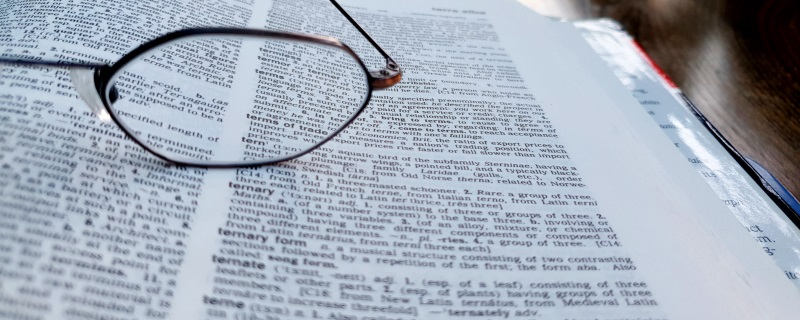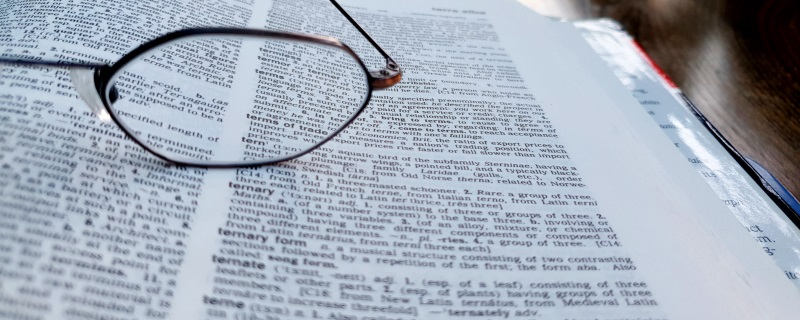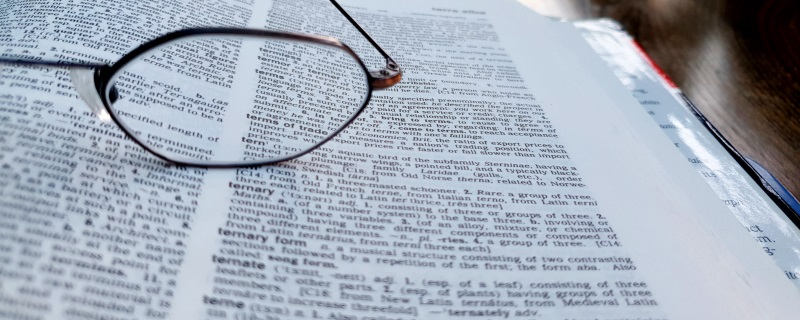 The terms and conditions outlined below form the basis of the contract between Kirsty Wales Massage Therapies and you. Please read them carefully as a contract is a legally binding agreement and these terms and conditions will be referred back to, in order to resolve any disputes or queries.
Inappropriate Behaviour
I have a zero tolerance policy for any inappropriate behaviour. I reserve the right to stop the massage immediately if any client demonstrates any of the following types of behaviour; sexual, abusive, intimidation, aggressive, or intoxicated behaviours. (This list is not exhaustive.) All monies will be forfeited and not refunded.


Covid Protocols
I continue to use PPE where necessary.
Clients have the freedom to choose whether to wear a mask during treatment or not.
Covid-19 specific Cancellation Policy
If you have an appointment booked with me and experience any Covid-19 like symptoms (including but not limited to fever, fatigue, new dry cough, difficulty breathing, sore throat or loss of smell or taste) please contact me immediately. I will rearrange your appointment to a mutually agreeable date.
This is also the case if a member of your household begins to show symptoms.
In all other cases please provide 24hrs notice if you cannot keep your appointment so I can offer your time to someone else.
Non Covid-19 specific Cancellation Policy
My normal cancellation policy will apply if you provide less than 24hrs notice and I have not confirmed receipt of your notification.
This means your appointment fee in full will be payable before your next appointment can take place.
General
Any bookings cancelled with less than 24 hours notice will be charged IN FULL.
Should bad weather prevent attendance for an appointment, the appointment will be postponed to the nearest mutually agreeable date.
No appointments will be carried out if any fees are overdue.
Quotations will be valid for seven days from the date of quote.
All bookings will be priced and payment agreed prior to the session.
With the exception of end-of-life treatments where the client will be in their own room and only minimal equipment is required, home visit treatments will only be carried out on the ground floor and there must be suitable parking close to the premises.
Descriptions shown in publications and by way of samples are correct at the time of going to press, errors and omissions excepted. They are liable to change without notice.
We may revise prices without notice. Prices will be those ruling at the time of the secured booking.
Kirsty's Klub @AB54
Clients are only eligible if they are living with lymphoedema, cancer, or who are in cancer-related post-surgery recovery.
Clients may be asked for appropriate written medical clearance from a qualified medical practitioner depending on the condition.
Appointments may change at short notice. No guarantee of treatment can be made.
Clients will be limited to a maximum of 3 free sessions in any rolling 12 month period.
Attendance at the treatment centre and involvement in the ancillary activities is done at the client's own risk.
Kirsty Wales Massage Therapies accepts no responsibility for client actions outside the treatment activity.
To allow others to benefit from these free treatments, any cancellations should be made at least 24 hours in advance.
Payment
Payment is due in full at least 24 hours prior to the appointment unless otherwise agreed.
Payment is due via the "Stripe" invoice that you will receive by email beforehand.
Kirsty's Klan is a six-month subscription plan to be paid monthly (on the 1st of every month) for the duration of your subscription via "Stripe".
Cancellation of your subscription within your first six months will result in you being liable to continue payments until the end of the six month term.
At the end of six months your subscription becomes a rolling monthly plan which you can cancel at any time by email.
Kirsty Wales Massage Therapies does not accept payments by cheque or offer any terms of credit.
Any default in payment will cause the booking to be cancelled without refund.
Any breach of the agreement will result in instant black listing and all monies will be forfeited.
Kirsty Wales Massage Therapies operates a no refund policy.
Gift Vouchers
Our normal 24-hour cancellation policy applies.
Gift vouchers cannot be used with any other offers or discounts.
There is no cash alternative.
They are non-refundable.
They are transferrable.
KWM Cancellation Policy
KWM tries to fulfil orders to the best of our ability.
However, we reserve the right to cancel the order if :
There is insufficient stock to deliver the goods you have ordered within an acceptable time frame.
We do not deliver to your area or country.
If we have to cancel your order, you will be notified, offered an alternative product or refunded as soon as possible and within 28 days of your order being placed.
Customer cooling off / order cancellation policy
You have 7 days to cancel your order once placed.
Your refund will be issued within 28 days of the order date.
The postage to return the product to KWM will be covered by the customer and not included in the refund.
Returns Policy
The Consumer Contracts Regulations, protects your right to return goods to KWM.
If any product proves unsuitable KWM will refund or exchange it providing:
The product is returned to us within 7 days of delivery.
The product is carefully packed in its original packaging and has not been used.
KWM reserve the right to refuse to accept any item which does not conform to these conditions.
Please remember that you are responsible for any returned goods until they are delivered to us.
We strongly recommend that you keep the proof of posting certificate from the Post Office when you return items to us.
KWM will not refund the cost of return postage.
KWM will not accept responsibility for failure to comply with specific instructions stated in the brochure or care instructions.
Customers' statutory rights are not affected by this statement.
Allergy Skin Tests
KWM strongly advises a patch test is carried out on an unaffected area of skin prior to using a new product to check for allergies before use.
Please refer to the product packaging for the most up to date list of ingredients, usage and allergy advice.
Customers are advised to check the use of a new product with their medical care team before introducing a new product to their skincare / health routine.
Last updated: 18/11/2023
Terms and Conditions
Privacy Policy
Cookie Policy
Privacy Policy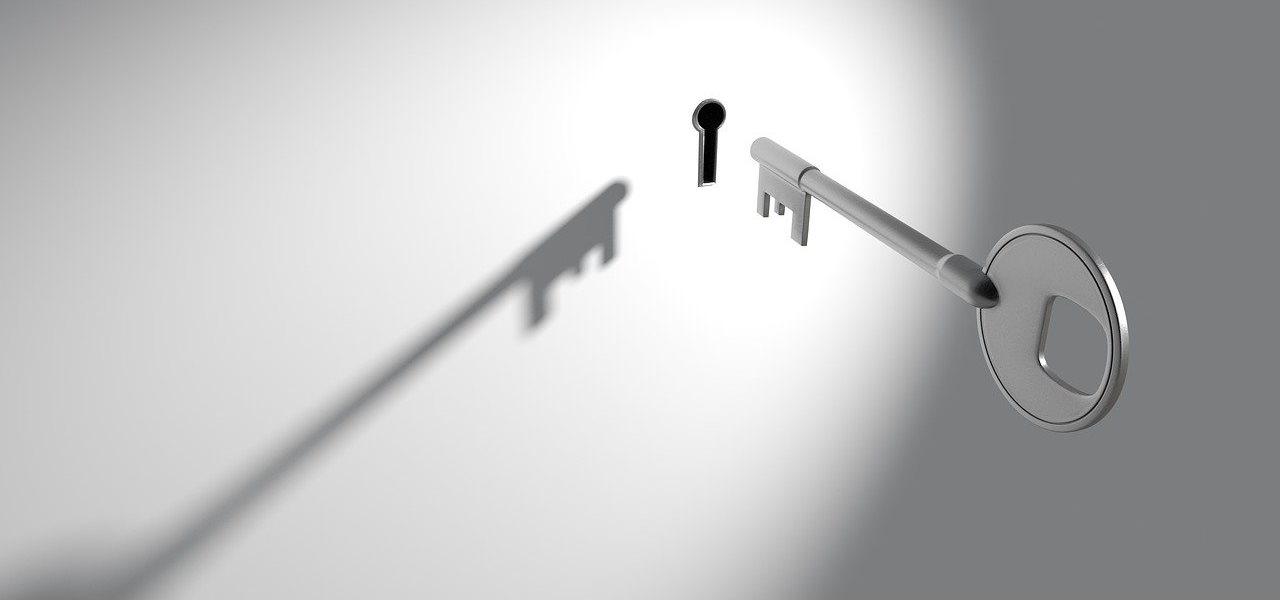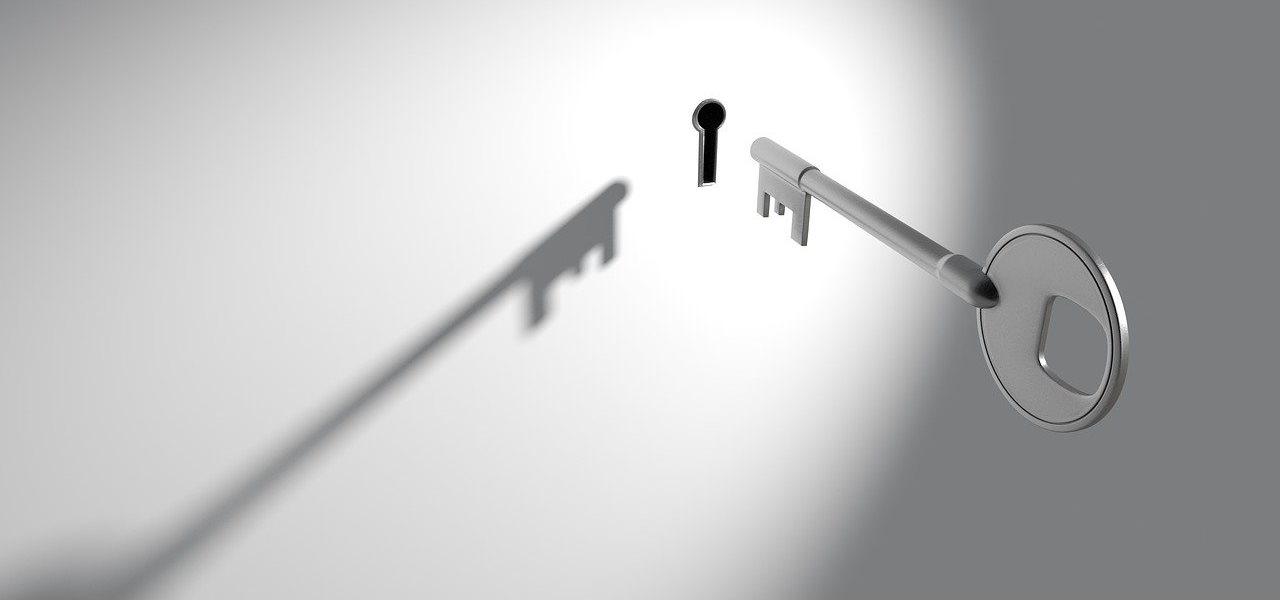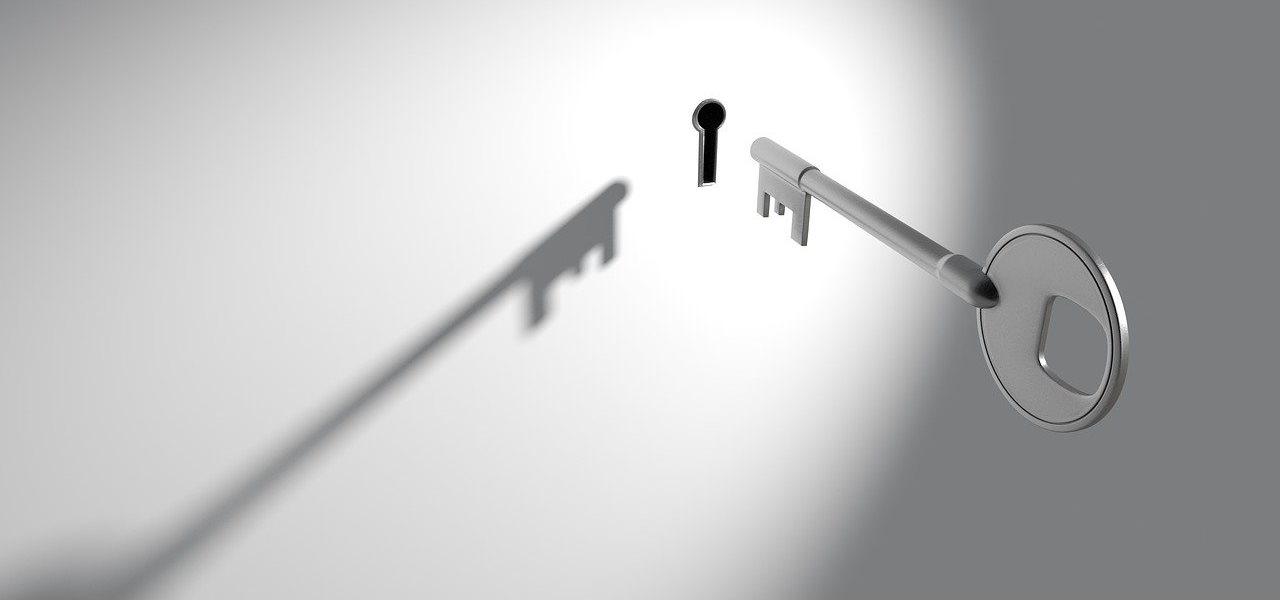 1. INTRODUCTION
This privacy notice provides you with details of how we collect and process your personal data through your use of our site www.kwmassagetherapies.co.uk
By providing us with your data, you warrant to us that you are over 13 years of age.
Kirsty Wales is the data controller and is responsible for your personal data (referred to as "we", "us" or "our" in this privacy notice).
It is very important that the information we hold about you is accurate and up to date. Please let us know if at any time your personal information changes by contacting us here.
2. WHAT DATA DO WE COLLECT ABOUT YOU, FOR WHAT PURPOSE AND ON WHAT GROUND WE PROCESS IT
Personal data means any information capable of identifying an individual. It does not include anonymised data.
We may process the following categories of personal data about you:
Communication Data that includes any communication that you send to us whether that be through the contact form on our website, through email, text, social media messaging, social media posting or any other communication that you send us. We process this data for the purposes of communicating with you, for record keeping and for the establishment, pursuance or defence of legal claims. Our lawful ground for this processing is our legitimate interests which in this case are to reply to communications sent to us, to keep records and to establish, pursue or defend legal claims.
Customer Data that includes data relating to any purchases of goods and/or services such as your name, title, billing address, delivery address email address, phone number, contact details, purchase details and your card details. We process this data to supply the goods and/or services you have purchased and to keep records of such transactions. Our lawful ground for this processing is the performance of a contract between you and us and/or taking steps at your request to enter into such a contract.
User Data that includes data about how you use our website and any online services together with any data that you post for publication on our website or through other online services. We process this data to operate our website and ensure relevant content is provided to you, to ensure the security of our website, to maintain back- ups of our website and/or databases and to enable publication and administration of our website, other online services and business. Our lawful ground for this processing is our legitimate interests which in this case are to enable us to properly administer our website and our business.
Technical Data that includes data about your use of our website and online services such as your IP address, your login data, details about your browser, length of visit to pages on our website, page views and navigation paths, details about the number of times you use our website, time zone settings and other technology on the devices you use to access our website. The source of this data is from our analytics tracking system. We process this data to analyse your use of our website and other online services, to administer and protect our business and website, to deliver relevant website content and advertisements to you and to understand the effectiveness of our advertising. Our lawful ground for this processing is our legitimate interests which in this case are to enable us to properly administer our website and our business and to grow our business and to decide our marketing strategy.
Sensitive Data
We need to collect the following sensitive data about you in order to deliver the services safely and effectively: Information about your health and genetic and biometric data.
We do not collect any sensitive data that refers to details about your race or ethnicity, religious or philosophical beliefs, sex life, sexual orientation, political opinions, trade union membership. We do not collect any information about criminal convictions and offences.
Where we are required to collect personal data by law, or under the terms of the contract between us and you do not provide us with that data when requested, we may not be able to perform the contract (for example, to deliver goods or services to you). If you don't provide us with the requested data, we may have to cancel a product or service you have ordered but if we do, we will notify you at the time.
We will only use your personal data for a purpose it was collected for or a reasonably compatible purpose if necessary. For more information on this please contact us here. In case we need to use your details for an unrelated new purpose we will let you know and explain the legal grounds for processing.
We may process your personal data without your knowledge or consent where this is required or permitted by law.
We do not carry out automated decision making or any type of automated profiling.
3. HOW WE COLLECT YOUR PERSONAL DATA
We may collect data about you by you providing the data directly to us (for example by filling in forms on our site or by sending us emails). We may automatically collect certain data from you as you use our website by using cookies and similar technologies. Please see our cookie policy for more details about this here.
We may receive data from third parties such as analytics providers such as Google based outside the EU, advertising networks such as Facebook based outside the EU, such as search information providers such as Google based outside the EU, providers of technical, payment and delivery services, such as data brokers or aggregators.
We may also receive data from publicly availably sources such as Companies House and the Electoral Register based inside the EU.
4. MARKETING COMMUNICATIONS
Our lawful ground of processing your personal data to send you marketing communications is either your consent or our legitimate interests (namely to grow our business).
[Under the Privacy and Electronic Communications Regulations, we may send you marketing communications from us if (i) you made a purchase or asked for information from us about our goods or services or (ii) you agreed to receive marketing communications and in each case you have not opted out of receiving such communications since. Under these regulations, if you are a limited company, we may send you marketing emails without your consent. However you can still opt out of receiving marketing emails from us at any time.]
Before we share your personal data with any third party for their own marketing purposes we will get your express consent.
You can ask us to stop sending you marketing messages at any time by contacting us here.
If you opt out of receiving marketing communications this opt-out does not apply to personal data provided as a result of other transactions, such as purchases, warranty registrations etc.
5. DISCLOSURES OF YOUR PERSONAL DATA
We may have to share your personal data with the parties set out below:
Service providers who provide IT and system administration services.
Professional advisers including lawyers, bankers, auditors and insurers
Government bodies that require us to report processing activities.
Third parties to whom we sell, transfer, or merge parts of our business or our assets.
We require all third parties to whom we transfer your data to respect the security of your personal data and to treat it in accordance with the law. We only allow such third parties to process your personal data for specified purposes and in accordance with our instructions.
6. INTERNATIONAL TRANSFERS
We do not transfer your personal data outside the European Economic Area (EEA).
7. DATA SECURITY
We have put in place security measures to prevent your personal data from being accidentally lost, used, altered, disclosed, or accessed without authorisation. We also allow access to your personal data only to those employees and partners who have a business need to know such data. They will only process your personal data on our instructions and they must keep it confidential.
We have procedures in place to deal with any suspected personal data breach and will notify you and any applicable regulator of a breach if we are legally required to.
8. DATA RETENTION
We will only retain your personal data for as long as necessary to fulfil the purposes we collected it for, including for the purposes of satisfying any legal, accounting, or reporting requirements.
When deciding what the correct time is to keep the data for is, we look at its amount, nature and sensitivity, potential risk of harm from unauthorised use or disclosure, the processing purposes, if these can be achieved by other means and legal requirements.
For tax purposes the law requires us to keep basic information about our customers (including Contact, Identity, Financial and Transaction Data) for six years after they stop being customers.
In some circumstances we may anonymise your personal data for research or statistical purposes in which case we may use this information indefinitely without further notice to you.
9. YOUR LEGAL RIGHTS
Under data protection laws you have rights in relation to your personal data that include the right to request access, correction, erasure, restriction, transfer, to object to processing, to portability of data and (where the lawful ground of processing is consent) to withdraw consent.
You can see more about these rights at: https://ico.org.uk/for-organisations/guide-to-the-general-data-protection-regulation-gdpr/individual-rights/
If you wish to exercise any of the rights set out above, please contact us here.
You will not have to pay a fee to access your personal data (or to exercise any of the other rights). However, we may charge a reasonable fee if your request is clearly unfounded, repetitive or excessive or refuse to comply with your request in these circumstances.
We may need to request specific information from you to help us confirm your identity and ensure your right to access your personal data (or to exercise any of your other rights). This is a security measure to ensure that personal data is not disclosed to any person who has no right to receive it. We may also contact you to ask you for further information in relation to your request to speed up our response.
We try to respond to all legitimate requests within one month. Occasionally it may take us longer than a month if your request is particularly complex or you have made a number of requests. In this case, we will notify you.
If you are not happy with any aspect of how we collect and use your data, you have the right to complain to the Information Commissioner's Office (ICO), the UK supervisory authority for data protection issues (www.ico.org.uk). We should be grateful if you would contact us first if you do have a complaint so that we can try to resolve it for you.
10. THIRD-PARTY LINKS
This website may include links to third-party websites, plug-ins and applications. Clicking on those links or enabling those connections may allow third parties to collect or share data about you. We do not control these third-party websites and are not responsible for their privacy statements. When you leave our website, we encourage you to read the privacy notice of every website you visit.
11. COOKIES
You can set your browser to refuse all or some browser cookies, or to alert you when websites set or access cookies. If you disable or refuse cookies, please note that some parts of this website may become inaccessible or not function properly. For more information about the cookies we use, please see here.