Kirsty Wales Mobile Massage Therapies
Therapies
Oncology (Cancer) Massage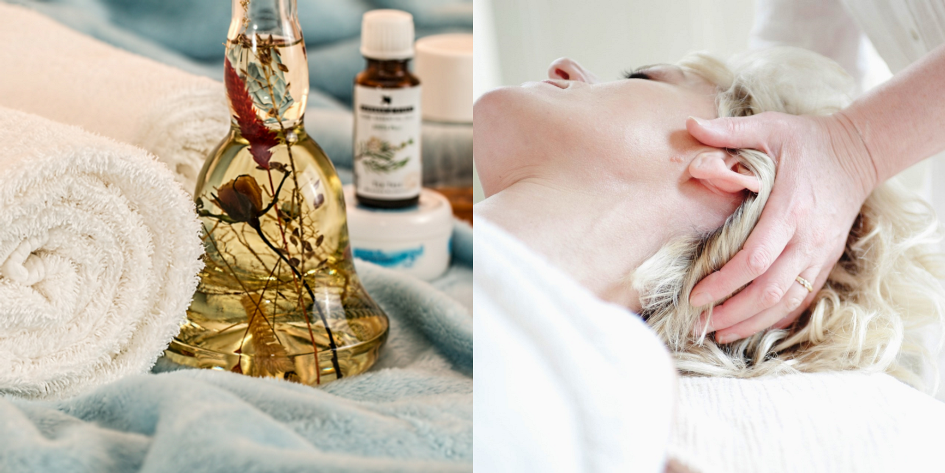 If you have, or have had cancer, I want to help you feel better.
First of all, I want to put your mind at rest. It is now clinically proven and accepted that massage does not spread cancer.
How can I help you feel better?
By using approved, specific and non-invasive massage therapies I can improve your overall feeling of wellbeing by reducing the symptoms of your treatments and medications.
This is achieved by reducing fluid build up in the body, increasing your freedom of movement, improving recovery times and healing post-operative scar tissue. One of the greatest benefits of the session is the reduction in stress, anxiety and tension around the body. This allows the body to focus on healing itself by acheiving deeper sleep, better digestion and therefore improved overall recovery and potentially less time in hospital.
Let's not forget, this is your massage. You are in control of your massage. Each session will be tailored to suit your needs on the day, especially if you are having a bad day. The specialist oncology massage training I have been taught, enables me to make the adaptations required to help you feel better whatever stage of your cancer journey. For example, sometimes you may only want a hand or foot massage, other times you may prefer a neck and shoulders massage. The choice is yours.
The certified techniques used during the session are provided in the comfort and privacy of your own home so you don't have to make awkward, uncomfortable and unnecessary journeys.
No Travel, No Parking, No Stress.
You don't need permission to have a little 'me time'.
So, give yourself, or someone you know, some TLC with my Oncology Massage for only £55 for 60 minutes.
Still not sure?
Try a 'taster' session - £30 for 30 minutes.
ScarWork Massage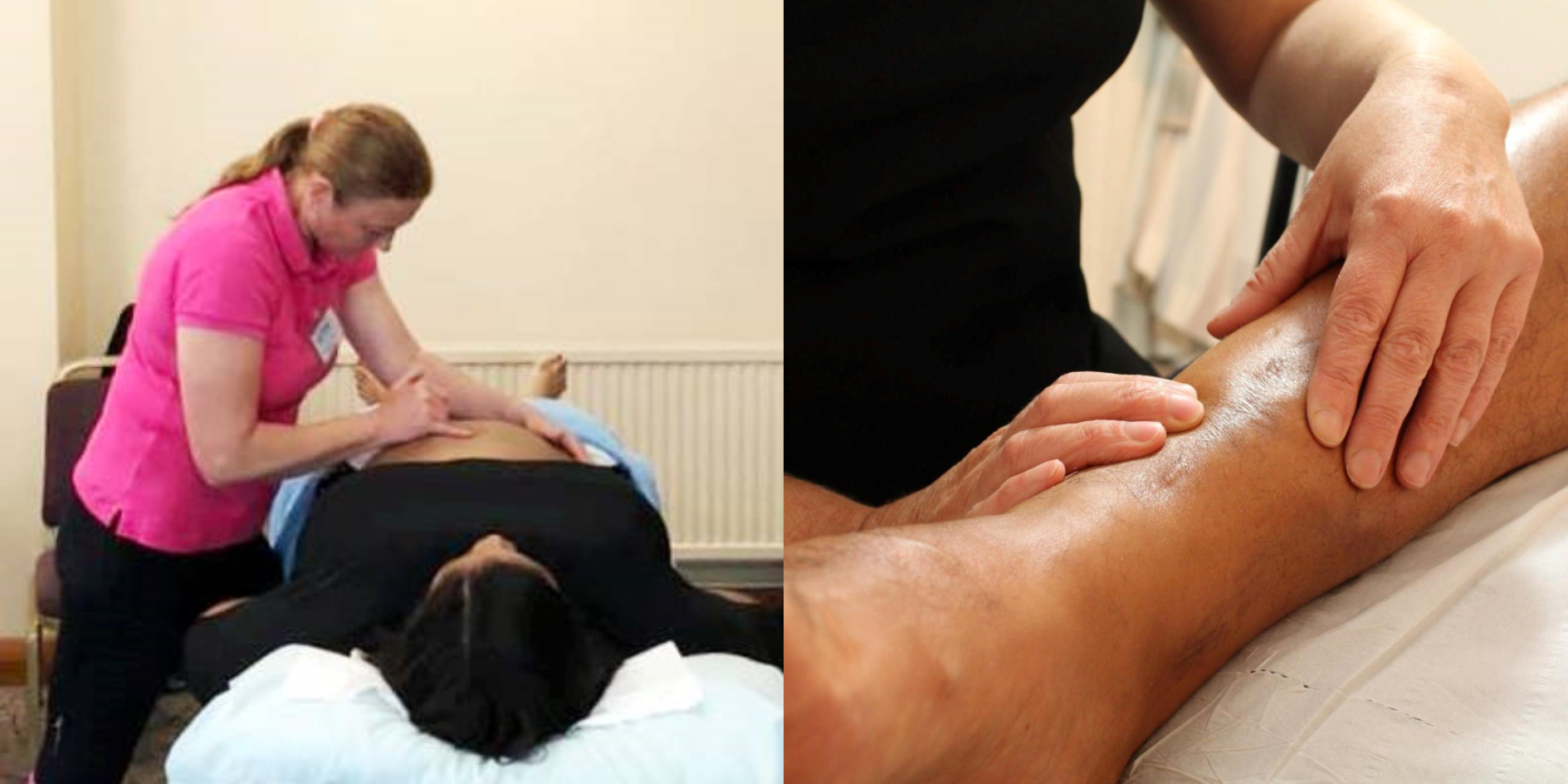 Massage and the treatment of scars following operations or accidents has been developed by Sharon Wheeler in the USA. I have embraced Sharon's methods along with my cancer massage therapies. They can go hand in hand with each other and provide a holistic approach to your recovery. ScarWork Therapy is still relatively new in the UK and I am thrilled to be one of about 300 therapists currently registered in the UK who can deliver these specialist and valuable techniques.
I was so lucky to train with Emma Holly, who is one of a handful of registered tutors in the country who can deliver this course. During my training, I was able to see first-hand the amazing results that can be achieved, sometimes within a single session. I worked on a multitude of scars including burns, breast cancer surgery, Caesarean sections, road traffic and sporting injuries; all affecting different parts of the body. No scar seems to be immune to this therapy and the feedback from the clients was overwhelming. Many commented on seeing noticeable visual improvements and also feeling the difference in the tissues during and after the session.
Fortunately for me (but unfortunately for my husband) I was able to put my new-found skills to work at a very early stage. Having suffered not one but two prolapsed discs he had to undergo a double micro-discectomy. This meant I observed his scar and the changes to it as he healed. Once his consultant gave permission, I successfully began using many of those newly acquired techniques on him.
This therapy uses VERY gentle but effective techniques to achieve results in the management and impact of your scar as it continues to heal. Amongst others, the aim of any session will look to release tightness and adhesions. These are caused by layers of tissues sticking together post-surgery and are all part of the natural course of healing. By releasing these we can improve your skin and muscle mobility as well as your overall feeling and movement in and around the wound site. Over-sensitive and painful areas may also benefit from the calming effect of the therapy as we work together with your body to promote your healing, well-being and overall recovery in your tailored healing programme.
The techniques used involve direct contact with your scar and the surrounding skin and tissues. At the end of the session a moisturiser may be applied to assist in re-hydrating and soothing your scar. It is very important to keep your scar hydrated daily whilst it is healing.
There are different categories and sizes of scars. Naturally, results will differ accordingly. The potential for improvement is not just limited to new scars. Old scars are responding just as well to the therapy techniques. The main benefits are often seen as a general flattening, softening and smoothing accompanied by less itching, irritation and general pain in and around the wound.
Your tailored scar healing programme can only begin once you have full permission in the form of a letter from your consultant and they have effectively signed you off from any further treatment for the area. This is usually at 6-8 weeks after your surgery but times will vary. On our initial consultation we will discuss the finer points of your programme and decide the best course of action to take. Your first massage will follow immediately.
An initial consultation and appointment lasts 60 minutes and costs £65.00
Follow up appointments last 45 minutes and cost £60.00
Book a 'healing package' of 3 or more follow up appointments and the price will drop to £55.00 per session when paid up front.
Relaxation Massage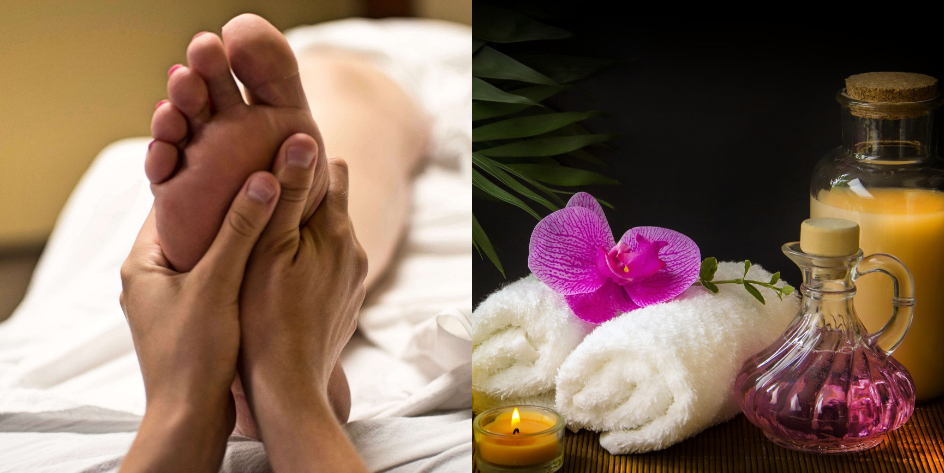 Do you need to relax and re-charge?
Are you stressed, tense and full of aaarrrrgggghhhhhh!?
Let me turn that in to oooooooohhhh and zzzzzzzzzzzzz.
Would you like to ……
Lose yourself for an hour?
Forget about the outside world?
Feel those tight muscles release?
Reduce your headaches?
Feel generally more relaxed?
Experience a better night's sleep?
Then my relax and recharge massage is the one for you. During this deeply relaxing massage, you will feel your tension and anxiety melt away as you let yourself drift into a more calm and peaceful state of aaaaahhhhhhhh.
This massage uses long, soothing flowing massage strokes, a lighter pressure and is delivered at a much slower pace.
The added advantage of this massage is that you don't have to get dressed and rush about afterwards as you are already at home. You can even stay in your dressing gown if you wanted too!
So, go on, treat yourself to some you time, all in the comfort and privacy of your own home.
Each session lasts for 1 hour and costs £55.
Sports Therapy Massage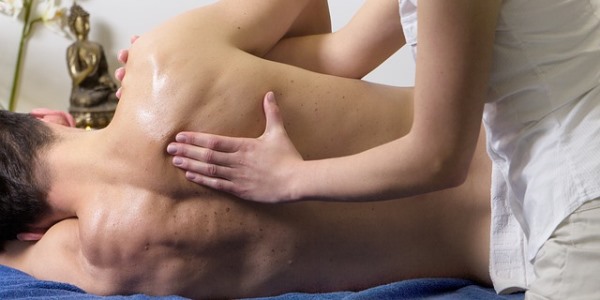 Firstly, let's dispel a myth. Just because this is "Sports Massage Therapy", you do not have to be sporty in any way and it definitely doesn't have to hurt.
Historically these were often only available to sports professionals - and this is how the tag came to be - but we now know that anyone can have a "sports" condition and be treated with targeted massage therapy.
Sports Massage is the name for a specific massage therapy designed to assess, analyse and address soft tissue and joint problems in the body. Muscles, tendons and ligaments or fascia all make up soft tissues in the body.
Problems can arise from virtually any activity but it is usually when these activities are not performed well or properly that we first notice anything wrong. Even if we think we're doing them correctly. For example;
Sitting badly at your desk or in the car causes your back to ache.
Carrying bulky items awkwardly brings on shoulder pain.
Repeated work activities bring on headaches.
Old mattresses do not provide adequate support which leads to poor sleep and tension.
Protecting old injuries seems to aggravate other areas.
Simple poor posture makes 'everything' hurt.
The list goes on…
If these issues are not addressed, they can develop into long term pain and discomfort.
Sports massage therapy can be used along-side other complementary therapies to treat current or recurring injuries. When used as part of a maintenance programme it can help to prevent injuries in the longer term.
Why does Sports Massage tend to hurt then?
Sports massage (also known as deep tissue or remedial therapy) generally uses a deeper pressure to reach the underlying tissues. This is why people often think that the session has to hurt. Anticipating pain creates tension in the tissues and that counteracts the effects of the massage. It shouldn't be painful, although it may not be as comfortable as a relaxation massage.
So, as long as you are somewhere in the range from Couch Potato to Adonis, I will have a session for you.
Each session lasts for 1 hour and costs £55.
Sessions will be based on your needs. Aftercare advice will be given so that you can continue to heal and help you get back to where you want to be in your daily life or sporting activities.
Workplace Massage
How often have you thought "I could do with a massage right now!" but 'now' is when you're at work?
Fat chance of that ever happening eh?
Well maybe not…
I will bring my skills to your office or workplace and help to alleviate your aches and pains allowing you to stay motivated, focussed and pain free throughout the day and beyond.
It is now widely recognised and proven that happy, healthy staff take less time off due to stress and ill health.
Are you fed up with;
Lower back pain by elevenses?
Tight shoulders by lunchtime?
Headaches by mid-afternoon?
Is this you, your colleagues, your boss, your employees?
Then workplace massage is definitely for you.
Amongst the immediate 'ooh and aah' of having that massage just when you need it most, there are many other added benefits. You will;
Feel less stressed and your blood pressure will be lower.
Banish muscle tensions and tightness.
Gain better team working and morale.
Improve concentration and problem solving.
Have more motivation for the task in hand.
Increase productivity, mental health and wellbeing.
And don't worry – you can keep your shirt on. This is a short, effective and convenient session designed to fit in with your working day.
Clothing does not have to be removed as oils or lotions are not necessarily used.
Each session is up to 15 minutes long and focuses on the back, neck and shoulders as these carry the most tension resulting in headaches and muscular aches and pains.
The massage can be at your desk or in a quiet area, depending on what you have available and is convenient.
Minimum visit of 1 hour (up to 3 full fifteen-minute sessions plus handover) - £55
Prices vary after this depending on the number of clients.
Special Offers
Reward yourself by recommending a friend.
This can be used on as many friends as you like and is redeemable on completion of the referral's first massage.
Just get your friend to say "Friend" when booking.
Earn a free loyalty massage with multiple sessions.
Valid until 30th November 2019
Complete 5 sessions and enjoy the 6th absolutely free.
Ask me for a card on your next session.
Vouchers
Buy a gift voucher from Kirsty Wales Massage Therapies.
Some ideas are below or contact me for a tailor-made option
About Me
Who I am and what I do.
Hello, I am Kirsty, the healing hands and face behind KWMT.
I am a qualified oncology massage therapist and a ScarWork therapist. I get great pleasure from helping people to feel better, reduce their recovery times and manage their anxiety and stress levels.
Prior to this I have been involved in sports and remedial massage alongside my personal training business.
As a child I was fascinated by pictures of Christiaan Barnard performing heart transplant surgery in a Sunday magazine, and having kept the magazine for years, it was from here that my passion in anatomy started.
Sadly, due to our current lifestyles, our bodies simply can't always operate as effectively and efficiently as we would like, and over the years, this became more and more apparent to me as I spent my working time within the education, fitness and personal training industries. Prompted by a desire to do more, I continued my studies to understand, in more depth, how the body moves and works, and this has resulted in the enhanced massage therapy knowledge I have today.
I have never stopped learning and developing myself, my qualifications, and my skills, and was fortunate to do my oncology training at the renowned North London School of Massage with Susan Findlay, an expert in the field of oncology massage.
I am proud to be one of about 300 registered Sharon Wheeler ScarWork therapists in the country (as of May 2019). I was trained by Emma Holly of Restore Therapy who has a wealth of experience in this field. And, I am currently working towards securing an additional specialist qualification for treating Lymphoedema. This will again further the use of my massage skills to ease so many symptoms and discomfort, including those caused by cancer, surgery and its associated treatments.
My mission is to help as many people as I can that are recovering from cancer, surgery and the side effects of these treatments, by using my specialist post-operative and rehab massage therapies. I believe the best way to achieve this is in the comfort of a patient's own home, with no additional travel stress and complications, and so my mobile service that encompasses most of the Horsham and Mid Sussex areas was born.
I am a member of the Complementary Health Professionals and also very proud to be a volunteer at The Olive Tree cancer support centre in Crawley where I attend on a weekly basis. There I can see first hand where and how this independent cancer support centre offers valuable help to its members. I feel privileged to be part of this incredible team and I look forward to continuing this support when they extend their service into Horsham during 2019.
When I am not working, you can find me out and about walking my lovely dog and running (a term I use loosely!) around my local fields and tracks as part of my fitness routine. Even a massage therapist needs to be fit and healthy!
I have worked with many people from all walks of life and so if you have any queries or questions, whether for you, or a friend, or relative, please contact me and I will do my best to answer and help where I can. I have a passion for helping people feel better, and leaving a client with less pain, or improved function, along with a greater sense of wellbeing is an amazing reward.
Where I Cover
I am based in Cowfold, West Sussex and cover almost the whole of the Horsham and Mid Sussex areas.
"From Horsham to Hassocks",
"Haywards Heath to Henfield"
and "Handcross to Hurstpierpoint"
(Towns beginning with other letters of the alphabet are also covered)
Even if you are outside of these areas, give me a call or drop me a line and I'll see if I can accommodate your requirements.
Frequently Asked Questions



Below you will find some often asked questions related to massage.
If your question isn't listed here, drop me a line and I'll do my best to find your answer.
I thought massage was just massage. Why are there different therapies?
All massage therapies help to release tension from the muscles and relax the body and calm the mind. Each type of massage will have its own way of targeting the muscles and their problems. For example, aromatherapy utilises natural oils to enhance the senses during the massage, hot stones are applied to the body to increase the warmth of the target area prior to massage. Deep tissue is more appropriate for muscle tension as the therapist works into the deeper tissues of the body rather than superficially. I use a variety of massage techniques to ensure your massage is the best for you.
What do I have to wear?
Comfortable clothing that you can feel relaxed in. It is best to avoid tight fitting or restrictive clothing. Depending on the type of massage you have, it may not be necessary to undress at all.
Can I have someone present with me?
Yes of course by agreement.
I have skin allergies. What oils and lotions do you use?
All conditions and allergies must be disclosed and an appropriate massage medium will be used. If the massage is through clothing, lotion or oil may not be necessary.
I have a skin condition. Can you still treat me?
This will be dependent on the condition itself and gaining your GP's consent.. Normally, massage will NOT be undertaken for any of the following. Vomiting / Diarrhoea, Fever, DVT, Varicose Veins, Infectious Skin Complaints. Please contact me to discuss. It is the client's responsibility to disclose such information at the time of booking or prior to the massage.
I have visible injuries that are being treated. Can you still perform massage on me?
It is most likely that the injury site will not be treated but the surrounding areas may be. Please discuss this with me prior to your session.
I'm physically disabled. What can you do for me?
The sessions are designed to relieve stress, anxiety and reduce muscle tension. Sessions are tailored to your needs. My service is mobile within most of the Horsham and Mid Sussex areas, so I come to your home or workplace.
Do I have to provide a massage table or any other equipment for you?
I will bring all the equipment required for your massage, however, we may utilise your own furniture, towels and pillows to ensure you are as comfortable as possible throughout your massage. It is advisable for the room of your choice to be calming, warm and cosy as this benefits the muscles during the massage. A cold room will make the massage less beneficial and relaxing. You are welcome to play your own suitable background music if you wish.
How much room do you need for you and the table?
The table is 1.9m x 0.9m (6'03" x 3'00") so allowing for space around the table, an area of about 3.0m x 2.0m (10'00" x 6'06") will be required.
Are there any side effects?
Depending on the type of massage you have, it is not uncommon to experience a little reddening or tenderness after your session. You will be encouraged to drink plenty of water after your massage and as part of your daily routine for effective hydration. You may feel more tired as part of being relaxed after the massage, so plan your day suitably if you think this will affect you. Potential side effects will be discussed at the end of your massage along with your aftercare advice.
Will this interfere with any other treatments that I am receiving?
No, GPs consent is obtained prior to any massage and I will work with all the agencies involved in your care to ensure clear communication avoiding any negative effects.
Testimonials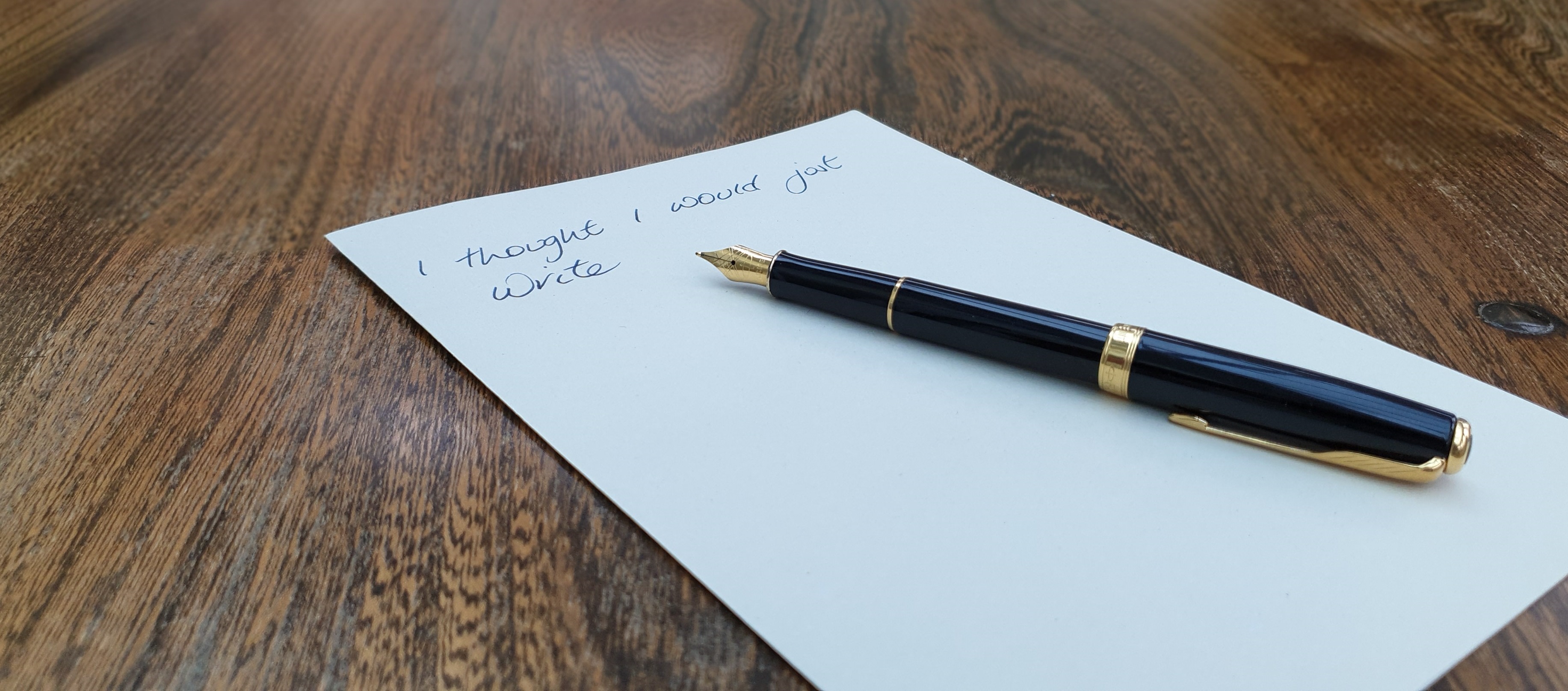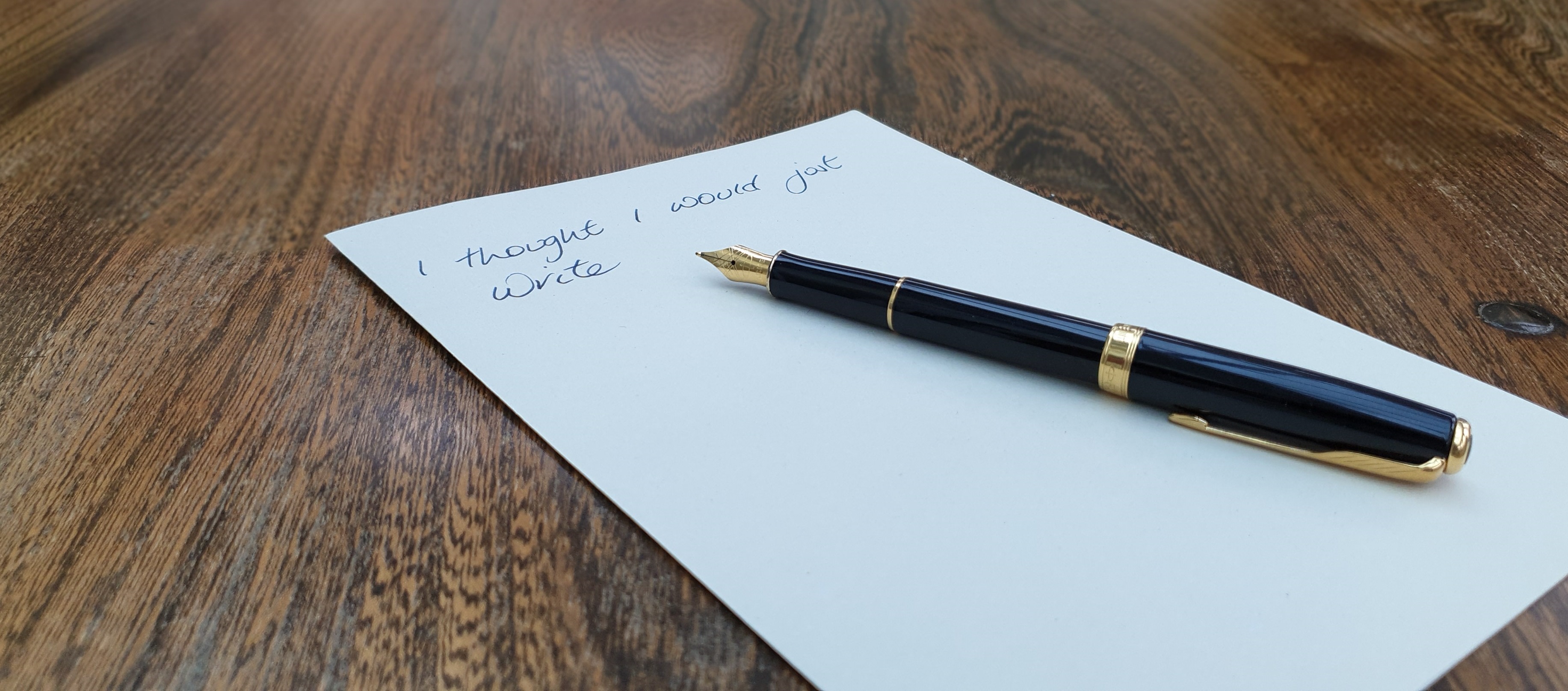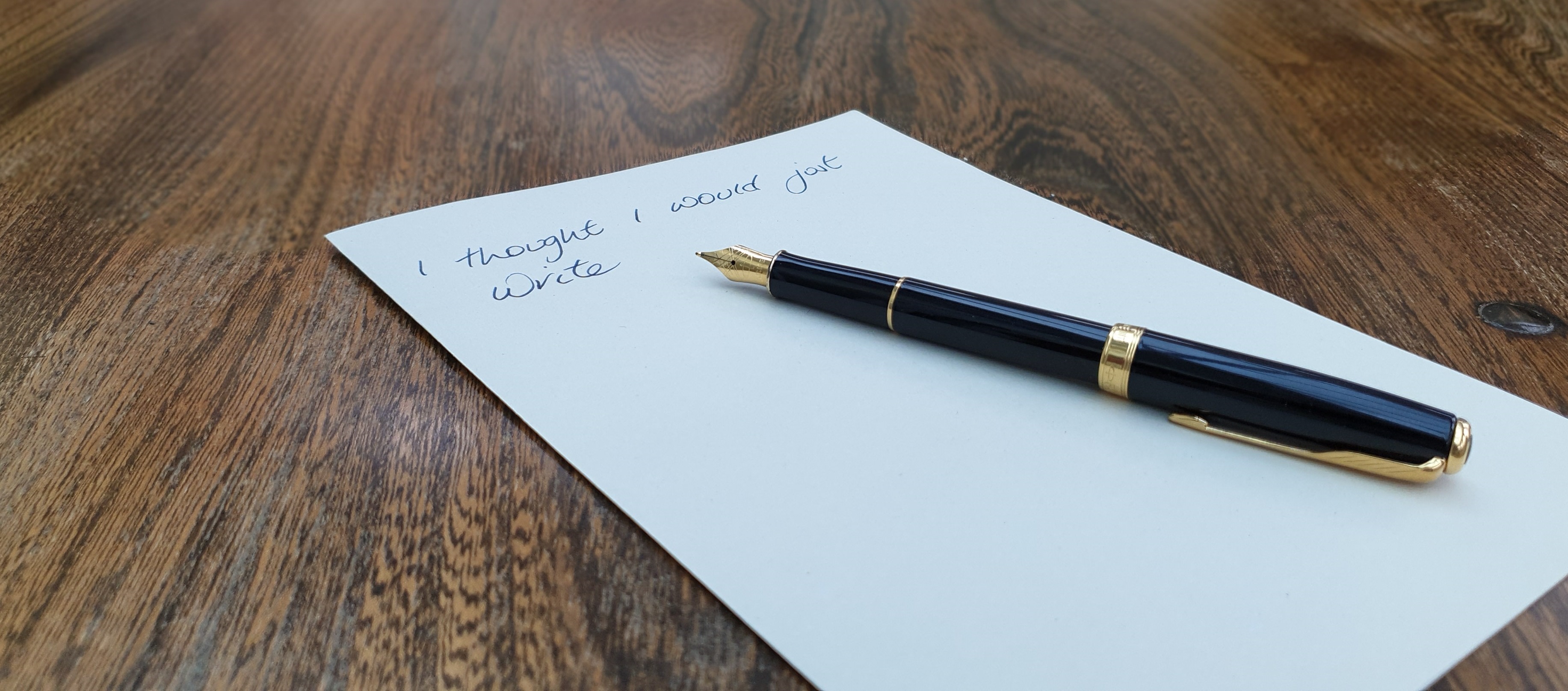 Kathy H
21 September 2019
Kirsty is an amazing masseur, wholeheartedly recommend her to anyone who would like a relaxing, beneficial massage.
Lesley S
21 June 2019
Hi I'm feeling fantastic today, nothing aches so all is good. You're amazing I can't thank you enough I thought I was going to have to put up with that aching forever, just wish I'd found you sooner.
Claire S
4 June 2019
Had a wonderful treatment with Kirsty last night she is very professional. I felt in great hands. I had an excellent massage so convenient that she comes to your house.
Thank You.
Diane A
28 March 2019
I can't recommend Kirsty highly enough! She is thorough, knowledgeable and incredibly reliable and accommodating if you need treatment urgently. She has expertly tackled each and every one of my different aches and pains and not only is great throughout the treatment but will follow up to see how you are following it. She will often give tips about what to do and not to do which is really helpful and to top it all treats me in the comfort of my own home. And as if this wasn't enough she has now introduced a loyalty scheme which makes her already great value service even better value for money :)
Michelle S
1 August 2018
Kirsty came out to give me a session I'd won in a raffle, she went through the required form to check my health and then asked what I wanted to get out of the session and aimed that lesson exactly where I wanted it. Leaving me able to do several exercises without her, no pressure to book another session. She made the session fun and it didn't feel like exercise, according to my core muscles it was. Highly recommend Kirsty, so stop thinking about it and book a session.
Charlotte O
5 August 2018
Just had a wonderful Sunday morning massage, at my [horse] yard, with my doggy next to me. So unique... and wonderful for those of us that have issues being away from our four-leggeds!
Thanks so much Kirsty!
Julie C
23 November 2017
First massage with Kirsty tonight. One of the best massages I've had. The pressure was perfect and the treatment was completely tailored to what my body needed. I am now pain free and I know I will sleep well!
Karen C
13 March 2018
I've just had the most wonderful massage and my shoulders can move again! Definitely will be back for more, thank you Kirsty excellent job
Coral C
2 March 2018
Highly recommended for all horse related injuries, sorted out my shoulders and back! Thank you so much.
Terms and Conditions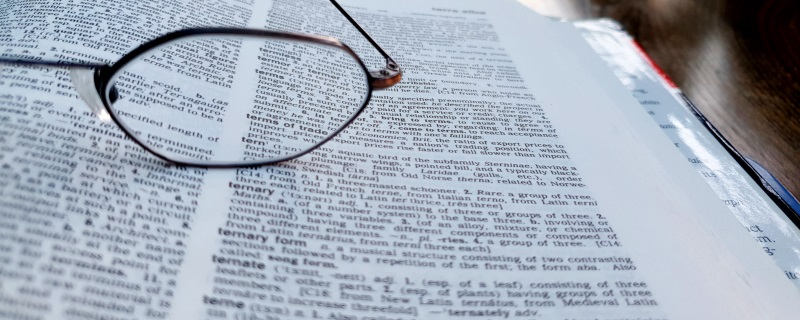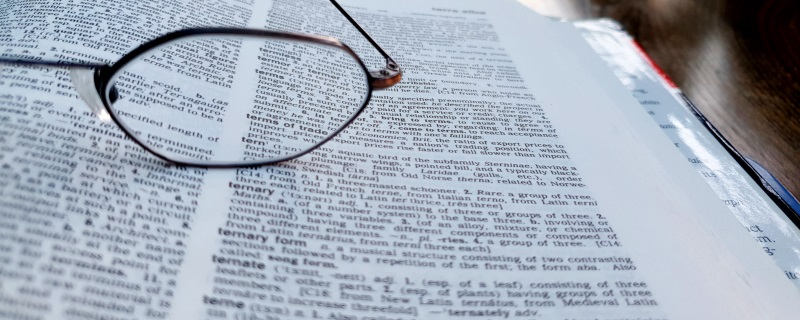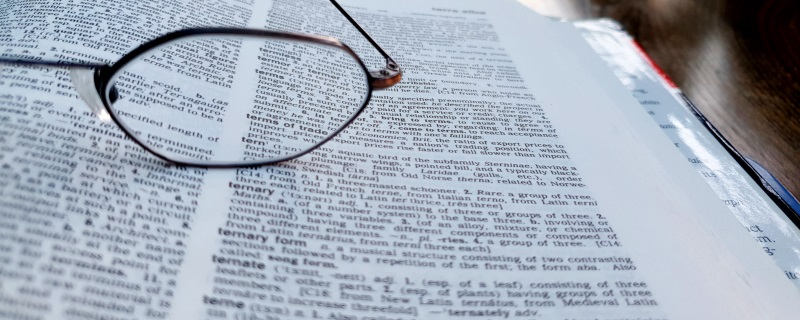 The terms and conditions outlined below form the basis of the contract between Kirsty Wales Massage Therapies and you. Please read them carefully as a contract is a legally binding agreement and these terms and conditions will be referred back to, in order to resolve any disputes or queries.
Inappropriate Behaviour
I have a zero tolerance policy for any inappropriate behaviour. I reserve the right to stop the massage immediately if any client demonstrates any of the following types of behaviour; sexual, abusive, intimidation, aggressive, or intoxicated behaviours. (This list is not exhaustive.) All monies will be forfeited and not refunded.
General
Any bookings cancelled with less than 24 hours notice will be charged IN FULL.
All prices are inclusive of travel, however locations outside our normal operating area will incur an additional travel fee. See our website for coverage details.
Quotations will be valid for seven days from the date of quote.
All bookings will be priced and payment agreed prior to the session.
Descriptions shown in publications and by way of samples are correct at the time of going to press, errors and omissions excepted. They are liable to change without notice.
We may revise prices without notice. Prices will be those ruling at the time of the secured booking.
Payment
Please make your payments at the start of the session by Cash, Debit or Credit card.
Kirsty Wales Massage Therapies does not accept payments by cheque or offer any terms of credit.
Payment is due at the time of delivery unless otherwise agreed.
Any default in payment will cause the booking to be cancelled without refund.
Any breach of the agreement will result in instant black listing and all monies will be forfeited.
Kirsty Wales Massage Therapies operates a no refund policy.
Gift Vouchers
Our normal 24-hour cancellation policy applies.
Gift vouchers cannot be used with any other offers or discounts.
There is no cash alternative.
They are non-refundable.
They are transferrable.
Locations outside our normal operating area will incur an additional travel fee. See our website for coverage details.
Last updated: 08/06/2019
Privacy Policy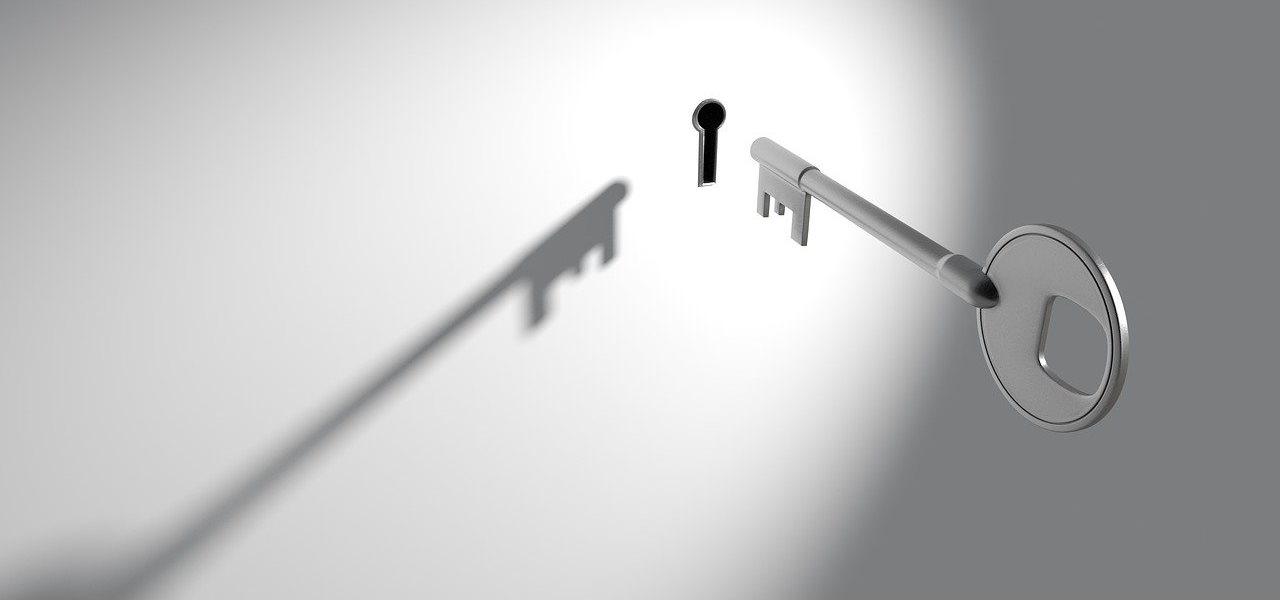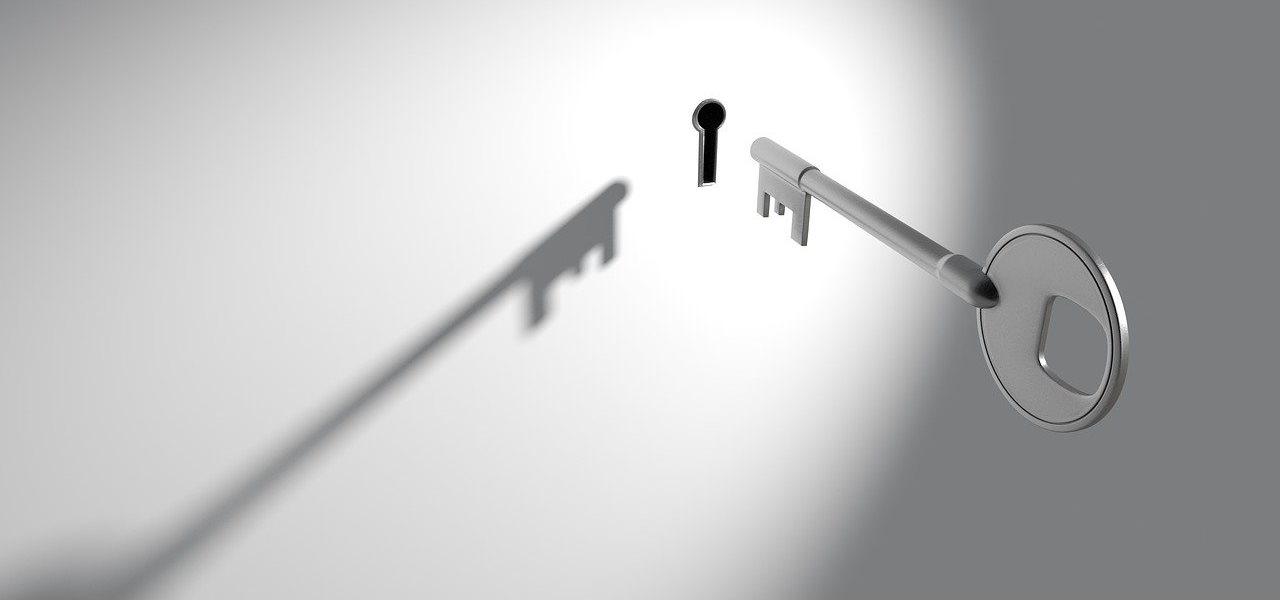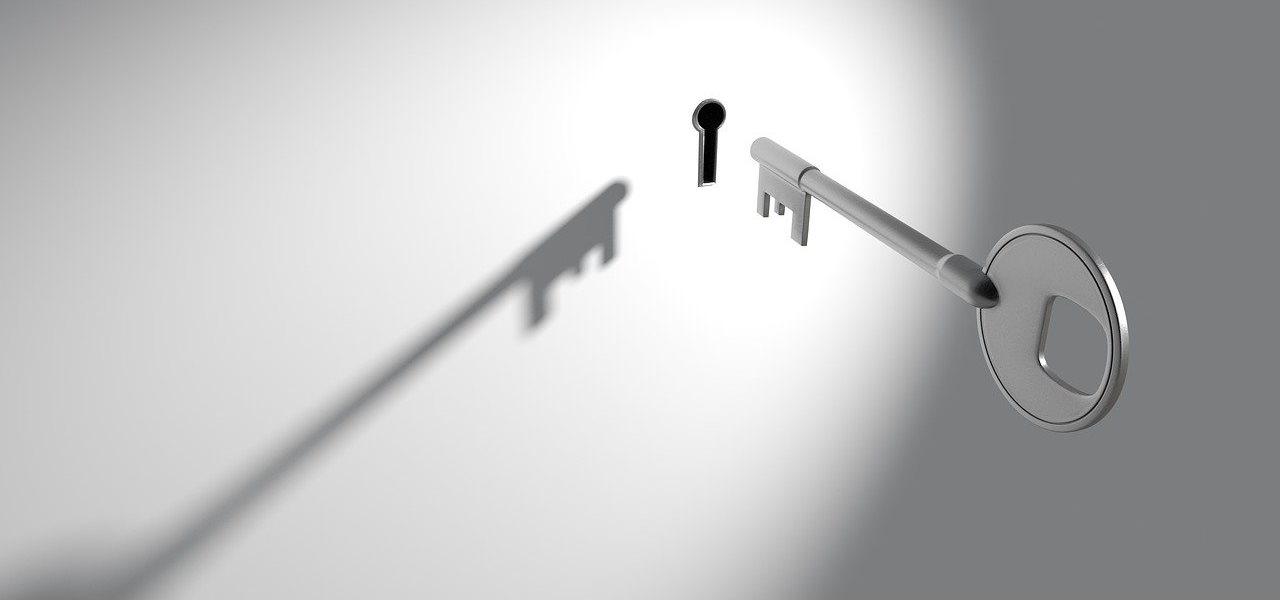 1. INTRODUCTION
This privacy notice provides you with details of how we collect and process your personal data through your use of our site www.kwmassagetherapies.co.uk
By providing us with your data, you warrant to us that you are over 13 years of age.
Kirsty Wales is the data controller and is responsible for your personal data (referred to as "we", "us" or "our" in this privacy notice).
It is very important that the information we hold about you is accurate and up to date. Please let us know if at any time your personal information changes by contacting us here.
2. WHAT DATA DO WE COLLECT ABOUT YOU, FOR WHAT PURPOSE AND ON WHAT GROUND WE PROCESS IT
Personal data means any information capable of identifying an individual. It does not include anonymised data.
We may process the following categories of personal data about you:
Communication Data that includes any communication that you send to us whether that be through the contact form on our website, through email, text, social media messaging, social media posting or any other communication that you send us. We process this data for the purposes of communicating with you, for record keeping and for the establishment, pursuance or defence of legal claims. Our lawful ground for this processing is our legitimate interests which in this case are to reply to communications sent to us, to keep records and to establish, pursue or defend legal claims.
Customer Data that includes data relating to any purchases of goods and/or services such as your name, title, billing address, delivery address email address, phone number, contact details, purchase details and your card details. We process this data to supply the goods and/or services you have purchased and to keep records of such transactions. Our lawful ground for this processing is the performance of a contract between you and us and/or taking steps at your request to enter into such a contract.
User Data that includes data about how you use our website and any online services together with any data that you post for publication on our website or through other online services. We process this data to operate our website and ensure relevant content is provided to you, to ensure the security of our website, to maintain back- ups of our website and/or databases and to enable publication and administration of our website, other online services and business. Our lawful ground for this processing is our legitimate interests which in this case are to enable us to properly administer our website and our business.
Technical Data that includes data about your use of our website and online services such as your IP address, your login data, details about your browser, length of visit to pages on our website, page views and navigation paths, details about the number of times you use our website, time zone settings and other technology on the devices you use to access our website. The source of this data is from our analytics tracking system. We process this data to analyse your use of our website and other online services, to administer and protect our business and website, to deliver relevant website content and advertisements to you and to understand the effectiveness of our advertising. Our lawful ground for this processing is our legitimate interests which in this case are to enable us to properly administer our website and our business and to grow our business and to decide our marketing strategy.
Sensitive Data
We need to collect the following sensitive data about you in order to deliver the services safely and effectively: Information about your health and genetic and biometric data.
We do not collect any sensitive data that refers to details about your race or ethnicity, religious or philosophical beliefs, sex life, sexual orientation, political opinions, trade union membership. We do not collect any information about criminal convictions and offences.
Where we are required to collect personal data by law, or under the terms of the contract between us and you do not provide us with that data when requested, we may not be able to perform the contract (for example, to deliver goods or services to you). If you don't provide us with the requested data, we may have to cancel a product or service you have ordered but if we do, we will notify you at the time.
We will only use your personal data for a purpose it was collected for or a reasonably compatible purpose if necessary. For more information on this please contact us here. In case we need to use your details for an unrelated new purpose we will let you know and explain the legal grounds for processing.
We may process your personal data without your knowledge or consent where this is required or permitted by law.
We do not carry out automated decision making or any type of automated profiling.
3. HOW WE COLLECT YOUR PERSONAL DATA
We may collect data about you by you providing the data directly to us (for example by filling in forms on our site or by sending us emails). We may automatically collect certain data from you as you use our website by using cookies and similar technologies. Please see our cookie policy for more details about this here.
We may receive data from third parties such as analytics providers such as Google based outside the EU, advertising networks such as Facebook based outside the EU, such as search information providers such as Google based outside the EU, providers of technical, payment and delivery services, such as data brokers or aggregators.
We may also receive data from publicly availably sources such as Companies House and the Electoral Register based inside the EU.
4. MARKETING COMMUNICATIONS
Our lawful ground of processing your personal data to send you marketing communications is either your consent or our legitimate interests (namely to grow our business).
[Under the Privacy and Electronic Communications Regulations, we may send you marketing communications from us if (i) you made a purchase or asked for information from us about our goods or services or (ii) you agreed to receive marketing communications and in each case you have not opted out of receiving such communications since. Under these regulations, if you are a limited company, we may send you marketing emails without your consent. However you can still opt out of receiving marketing emails from us at any time.]
Before we share your personal data with any third party for their own marketing purposes we will get your express consent.
You can ask us to stop sending you marketing messages at any time by contacting us here.
If you opt out of receiving marketing communications this opt-out does not apply to personal data provided as a result of other transactions, such as purchases, warranty registrations etc.
5. DISCLOSURES OF YOUR PERSONAL DATA
We may have to share your personal data with the parties set out below:
Service providers who provide IT and system administration services.
Professional advisers including lawyers, bankers, auditors and insurers
Government bodies that require us to report processing activities.
Third parties to whom we sell, transfer, or merge parts of our business or our assets.
We require all third parties to whom we transfer your data to respect the security of your personal data and to treat it in accordance with the law. We only allow such third parties to process your personal data for specified purposes and in accordance with our instructions.
6. INTERNATIONAL TRANSFERS
We do not transfer your personal data outside the European Economic Area (EEA).
7. DATA SECURITY
We have put in place security measures to prevent your personal data from being accidentally lost, used, altered, disclosed, or accessed without authorisation. We also allow access to your personal data only to those employees and partners who have a business need to know such data. They will only process your personal data on our instructions and they must keep it confidential.
We have procedures in place to deal with any suspected personal data breach and will notify you and any applicable regulator of a breach if we are legally required to.
8. DATA RETENTION
We will only retain your personal data for as long as necessary to fulfil the purposes we collected it for, including for the purposes of satisfying any legal, accounting, or reporting requirements.
When deciding what the correct time is to keep the data for is, we look at its amount, nature and sensitivity, potential risk of harm from unauthorised use or disclosure, the processing purposes, if these can be achieved by other means and legal requirements.
For tax purposes the law requires us to keep basic information about our customers (including Contact, Identity, Financial and Transaction Data) for six years after they stop being customers.
In some circumstances we may anonymise your personal data for research or statistical purposes in which case we may use this information indefinitely without further notice to you.
9. YOUR LEGAL RIGHTS
Under data protection laws you have rights in relation to your personal data that include the right to request access, correction, erasure, restriction, transfer, to object to processing, to portability of data and (where the lawful ground of processing is consent) to withdraw consent.
You can see more about these rights at: https://ico.org.uk/for-organisations/guide-to-the-general-data-protection-regulation-gdpr/individual-rights/
If you wish to exercise any of the rights set out above, please contact us here.
You will not have to pay a fee to access your personal data (or to exercise any of the other rights). However, we may charge a reasonable fee if your request is clearly unfounded, repetitive or excessive or refuse to comply with your request in these circumstances.
We may need to request specific information from you to help us confirm your identity and ensure your right to access your personal data (or to exercise any of your other rights). This is a security measure to ensure that personal data is not disclosed to any person who has no right to receive it. We may also contact you to ask you for further information in relation to your request to speed up our response.
We try to respond to all legitimate requests within one month. Occasionally it may take us longer than a month if your request is particularly complex or you have made a number of requests. In this case, we will notify you.
If you are not happy with any aspect of how we collect and use your data, you have the right to complain to the Information Commissioner's Office (ICO), the UK supervisory authority for data protection issues (www.ico.org.uk). We should be grateful if you would contact us first if you do have a complaint so that we can try to resolve it for you.
10. THIRD-PARTY LINKS
This website may include links to third-party websites, plug-ins and applications. Clicking on those links or enabling those connections may allow third parties to collect or share data about you. We do not control these third-party websites and are not responsible for their privacy statements. When you leave our website, we encourage you to read the privacy notice of every website you visit.
11. COOKIES
You can set your browser to refuse all or some browser cookies, or to alert you when websites set or access cookies. If you disable or refuse cookies, please note that some parts of this website may become inaccessible or not function properly. For more information about the cookies we use, please see here.